,Part I of the Pigeons Vs. the New York City Police
Long before there was Morse code, wireless telegraphy, radio, TV, e-mail, wifi, and smart phones, there were homing pigeons.
Homing pigeons, more often called messenger or carrier pigeons, have been prized for their navigational abilities for thousands of years. Using "mental maps" and their remarkable abilities to find their way home, these pigeons have been especially useful for serving as messengers during war, delivering foreign news arriving by ships, and even carrying prescriptions and medications between doctors' offices and apothecaries.
With their amazing ability to quickly return home, it should come as no surprise that these birds were also put to more sinister uses by the criminally minded. In New York City, criminals used carrier pigeons in elaborate schemes involving blackmail, kidnapping, and drug smuggling.
The Kidnapping of Michael H. Cushing
On November 19, 1930, Michael H. Cushing, a 32-year-old bachelor clerk for the New York Central Railroad, disappeared after spending an evening with friends. He was last seen leaving the Stevens' restaurant and boarding a trolley car at Vernon Boulevard and Borden Avenue, Hunter's Point, in Queens. His parents, Michael and Mary, offered $1,000 for news of his whereabouts.
The first response to the reward came from an extortionist who telephoned the family at their home at 42-17 53rd Avenue, Laurel Hill, near the Calvary Cemetery in Queens. He instructed them to attach $500 to the legs of two pigeons that would be left at the Bauman candy and cigar store at 40-05 Laurel Hill Boulevard in Long Island City.
After Michael's brother, Robert, notified the police, a telegraph was immediately sent from the 108th Precinct on 50th Avenue to the Air Services at North Beach Airport in Jackson Heights, advising them to stand by. Deputy Inspector John J. Gallagher and detectives Edward Lamouree, Anthony Sadlo, and John Werle took possession of the birds, which were inside an old cardboard shoebox that had been left earlier by two young men.
As the detectives were preparing to release the white pigeon, 25-year-old NYPD Air Patrolman Otto "Art" Kafka Jr. of Astoria, the ace pilot in the division, was preparing his orange and black S-56 seaplane for the chase. At 1 p.m. the bird was released. It headed south.
High above the houses and fields, Patrolman Kafka and his passenger, Lieutenant Charles P. Dorschell of the 108th Precinct, kept pace with the pigeon. But the pigeon spoiled it all when it decided to join another flock in Maspeth rather than carry out its mission. A little while later, the entire flock of white birds flew off in the opposite direction. There was simply no way for the officers to distinguish one from another.
At 2 p.m. the police released the second pigeon. For a second time, the flying police followed the pigeon in quick pursuit. Things were going great until the pigeon started to fly over the Calvary Cemetery — the men couldn't distinguish the bird from the white tombstones! The officers lost the bird, but they did spot a car with five men who appeared to be waiting for something. By the time a patrol car had reached the cemetery, the men were gone.
On December 2, 1930, Lt. Dorschell asked the New York & Queens Electric Light and Power Company to reopen an excavation that had existed at Borden Ave. and Vernon Blvd. the night Cushing disappeared (and was now covered in concrete). Even though a witness said he saw Cushing on the trolley steps, police wanted to rule out the possibility that he may have fallen into the pit while boarding the car.
The excavation was not necessary. One day later, around noon, Cushing's body was found floating in the East River at the foot of 46th Street in Manhattan. Police believed that he was murdered by his abductors when his father failed to pay the ransom as demanded. His body was identified by coworkers at the New York Central.
The Painted Pigeon and the Copycat Kidnapping of Edgar F. Hazleton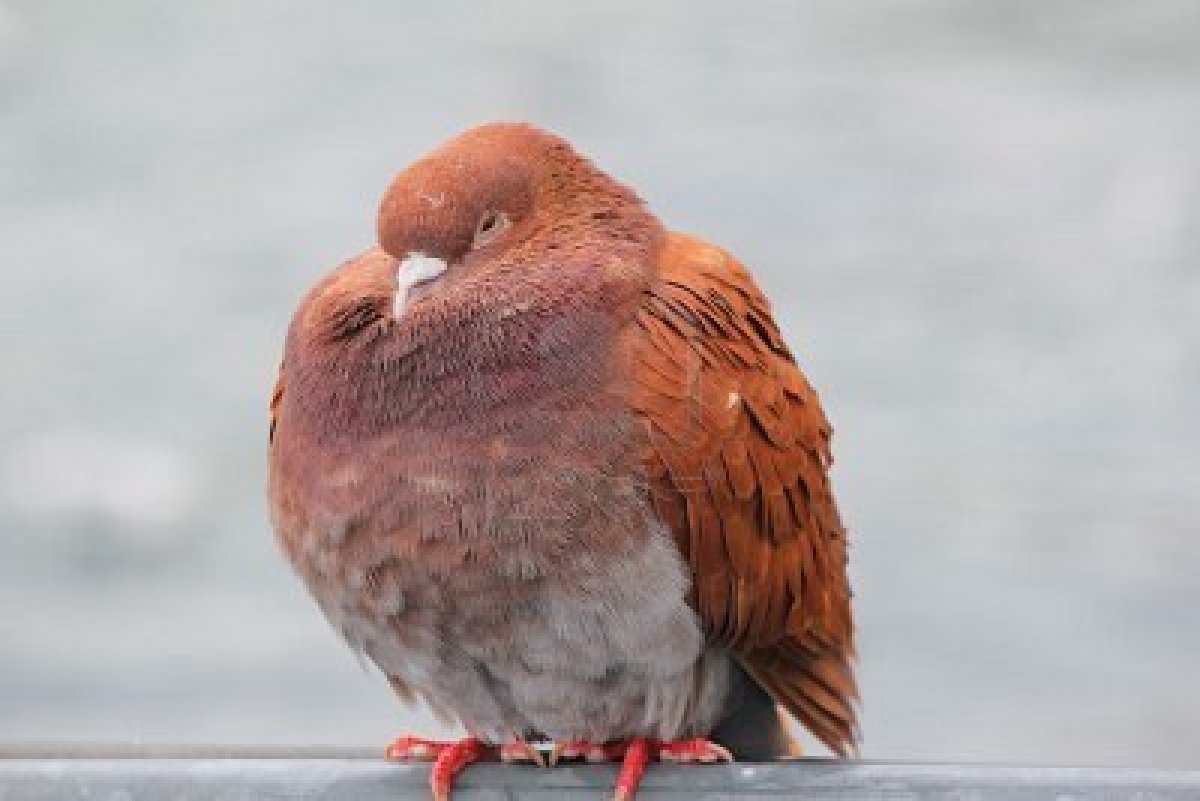 On August 20, 1931, 16-year-old Edgar F. Hazleton Jr. was reported missing to the police in Northport, Long Island. Soon thereafter his father, a former Queens Municipal Court Justice, received a letter signed by a "Mr. Reilly" directing him to send $25,000 by carrier pigeon, which would be found at a cigar store in Flushing.
This time, when Air Patrolman Kafka and a fellow pilot, Acting Sergeant Allan Van Hagan, were called in to help, the officers suggested painting the blue-gray bird with orange watercolor paint. The painted pigeon led the police to the roof of an apartment building in Jamaica, Queens.
According to the owner of the building, a man who was renting a pigeon coop on the roof came every day to care for the birds. Sure enough, later that day, George Marthens, an unemployed painter, turned up and confessed to being Mr. Reilly. He was arrested, tried, and sentenced to five years for attempted extortion. Kind of ironic that a painted pigeon led to the painter's arrest.
A few weeks later, the Pennsylvania State Police located the junior Hazleton in Harrisburg. He had apparently gone on a hitch-hiking trip (unbeknownst to his parents) and was in Mobile, Alabama, when he saw his picture and a story of his kidnapping in the newspaper. He told his parents he was too broke to send a telegram when he read the news (but somehow he managed to take a train to Pennsylvania). Here is a photo of the toeheaded Edgar in the Brooklyn Daily Eagle.
The New York City Police Air Service Division
Immediately following World War I, the NYPD attempted to set up a police air unit. Although this initial endeavor was classified as one of the world's least triumphant aeronautical ventures, it did pave the way for a more successful aviation division launched about 10 years later.
It all began following a serious fire in 1918 that threatened to ignite a large quantity of stored TNT explosive in the city. Colonel Jefferson DeMont Thompson of the Aero Club of New York was appointed by Police Commissioner Richard Edward Enright to take charge of a special Aerial Police Reserve. Staffed almost wholly by part-timers on weekends, this unit was to be a joint police and fire department effort to watch for fires and patrol the waterways. To provide instruction for the members, aviation classes were offered on the third floor of the Arsenal Building in Central Park.
In the spring of 1919, a resolution was passed by the commissioners of the city's Sinking Fund (a type of bond issue) allowing the department to open a more permanent aviation school at the former 2nd Precinct station house at 156-158 Greenwich Street. This precinct, which opened in 1910, had "closed for lack of business" in 1918, so the building was vacant. The school offered free evening instruction for the volunteers in a variety of aeronautical crafts including wireless, engineering, and flying.
In 1919, there were almost 100 men attending classes at the new school, many of them ex-army and ex-navy men. In December of that year, the Police Reserves Department made an effort to recruit at least 20 young women between the ages of 18 to 25; the intention was to train them to form a women's aviation corps, which would be attached to the Women Police Reserves. (I don't think there were any takers for this offer.)
By mid-June 1921, the Aerial Police Reserves consisted of Inspector John Dwyer, one patrolman of the regular police, and numerous volunteer reservists, all under the command of Special Deputy Police Commissioner Rodman Wanamaker Jr., a World War I flying ace.
The Aerial Police Reserves reportedly had three bases: Dykes Beach Park, Brooklyn; 82nd Street at the North River, Brooklyn; and 130th Street at the Hudson River, Manhattan. Operating very much under the radar, so to speak, this part-time flying squad of unpaid reserves continued throughout the 1920s.
At the end of the 1920s, reckless and incompetent barnstorming flyers had started to create a big nuisance for city residents, who were a captive audience for their impromptu air shows over the city. Eight deaths and 21 injuries had already been reported when the NYPD decided a part-time air service was simply not enough to combat the problem.
On October 24, 1929, Police Commissioner Grover Aloysius Whalen created what was believed to be "the first police air service in the world." The new NYPD Air Service Division went into operation on March 28, 1930.
The fixed-wing unit was initially staffed by 12 pilots and 24 mechanics, and consisted of three single-engine Savoia-Marchetti S-56 flying boats and a three-seat Loening Commuter amphibian with a 90 horsepower engine. A two-seat biplane was also available for use. In its early years, the Air Service Division's base was at the Glenn H. Curtiss Airport at North Beach in Jackson Heights, Queens.
In June 1930, three S-56 planes were paraded through the city as a publicity exercise to present them to local tax payers. Under the command of Captain Arthur W. Wallender, sky patrol was carried on daily, with six patrols in the summer and four in winter. Each patrol requires 1 ½ hours to cover each zone: Manhattan and Bronx, Queens and Brooklyn, Staten Island and the waterways.
In addition to assisting with sea rescues and chasing rum-runners during Prohibition, they were responsible for enforcing the city's flying code, which prohibited pilots from flying less than 1,000 feet above the city. The arrival of this unit was hailed as an immediate success and the majority of free air shows ceased immediately.
The Glenn H. Curtiss Airport (North Beach)
In 1927, Glenn H. Curtiss, a pioneer aeronautical engineer, bought land once occupied by the Gala Amusement Park and beer garden (owned and operated by Steinway & Sons for their mostly German employees) to use as a base for distribution of Curtiss Robin light aircraft. In 1929, the 105-acre peninsula was sold to the Curtiss-Wright Airports Corporation as a private landing ground and named the Glenn H. Curtiss Airport, North Beach. The waterfront field serviced both land planes and seaplanes, and featured three gravel runways, three hangars, and illumination.
In 1935, the name was changed to the North Beach Municipal Airport when the site was bought by the city as a light aircraft field and as a base for the crating of aircraft flown in for export. Two years later, under New York Mayor Fiorello LaGuardia, North Beach Airport was chosen as the site of a new commercial airport for New York City. The new airport was dedicated on October 15, 1939, as the New York Municipal Airport-LaGuardia Field. Today we know it as LaGuardia Airport.