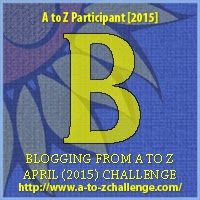 In Scene VII of The Garden of Paradise by Edward Sheldon, the Queen of the South asks her page to fetch her kitten, Pandora, from the garden. In this cameo role, the kitten is carried on stage, placed on a thrown, and almost stepped on as the Queen tries to escape from a planned marriage to the King of the Blue Mountains.

When The Garden of Paradise was produced at the Park Theatre in New York City in 1914, it was the job of property man William J. Moore to find the perfect cat for this elaborate theatrical production. The producer wanted a cat "that looked Oriental and would indicate opulence and grandeur." William Moore found just the cat he was looking for on a second-floor roof garden at 88 Joralemon Street in Brooklyn.
Bendola was owned by Mrs. Clara N. Bailey, an up-and-coming cat fancier whose numerous prize-winning smokes and blues were stealing the headlines at the New York cat shows.
Bendola was the offspring of Wawayanda Starlight, a long-haired blue male with orange eyes, and White Rose of Persia, a white Angora with blue eyes. Critics gave Bendola rave reviews and called her one of the show's leading features.
Clara V. Nungasser Bailey was the daughter of Emma Gertrude Robertson and William M. Nungasser, a well-known church choir singer and coal merchant in Brooklyn who owned a coal yard on the Gowanus Canal at Third Street. She grew up on in the Cobble Hill neighborhood of Brooklyn and attended Public School No. 6 (the Warren-Baltic Street School) through the sixth grade. She graduated from School No. 78 in 1896.
When Clara was 23 and still single, she spent a few weeks in July at the Demarest House hotel in Warwick, New York. Then, according to census reports, sometime between 1910 and 1915 she married and was soon widowed. Oddly, there are many published reports about her family and yet nothing appears to be published about her marriage or her husband's death.
The House at 88 Joralemon Street
The Nungassers moved into 88 Joralemon Street in 1903, just in time to experience all the noise and jarring vibrations from the ongoing construction of the Joralemon Street Tunnel. They no doubt learned about the home from the previous tenants, Mr. and Mrs. Harry Rowe Shelley. Harry Rowe Shelley was a composer and church organist who probably knew William Nungasser from the Brooklyn choir circuit.
The home was owned by the estate of Albert T. Wells, and for many years had been occupied by attorney Oliver Jaggar Wells and his wife Josephine. The home turned over to the Shelleys in 1893 when the Wells moved into a suite at the Waldorf-Astoria in Manhattan.
With no job or husband, Clara dedicated her life to her prize-winning cats. She turned the top floor of her parents' home into the Delft Cattery, where sometimes up to 25 of the finest show cats could be found in between shows.
Some of her blue-ribbon cats included Shamrock, Little Miss Muffet, Smokey Topaz, and Little Nobody, the latter a "gutter cat" that she found in the street on a wet, wintry day. She participated in many New York cat shows as both a cat owner and judge, and in 1919 she served as vice president of the Cat Fanciers' Association.
A Brief History of Joralemon Street
Once called Remsen's Lane or Livingstone's Lane, this street was established by Hendrick and Peter Remsen and Philip Livingston in 1764 as a common way between their respective farms "from the highway and to the river."
Philip Livingston, who served as president of the New York Assembly in 1768 and was a signer of the Declaration of Independence, built his manor house near the corner of present-day Hicks Street and Joralemon Street after purchasing about 40 acres of land from the Remsens. The house served as his farm and country estate until his death in 1778.
In 1803, Teunis Joralemon, a harness and saddlemaker from Flatbush, purchased a large portion of the former Livingston estate. Two years later, despite all his objections, the former farm lane was named after him.
Teunis died in 1840 and the manor, which was about to be taken down (even the marble chimney pieces had been packed up for removal), burned down in 1842.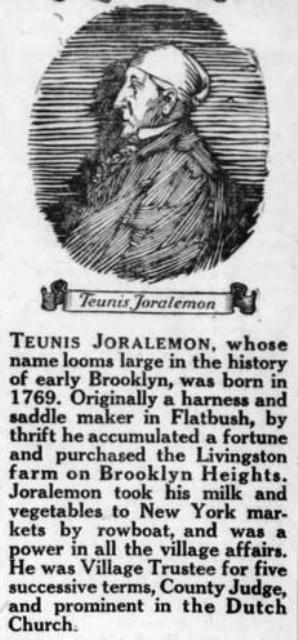 After both her parents died at their home in Ocean Grove, New Jersey, Clara continued to live at 13 Ocean Pathway with a lodger, Charlotte Cubberly. For several years, she managed the Ocean Grove Antique Shop at 35 Central Avenue. Her name last appears in the Ocean Grove Times in 1957, when she was reportedly severely injured in a fall at her home.