Sunday, February 7, 2016, at 2 p.m.
Warwick Albert Wisner Library
Warwick, New York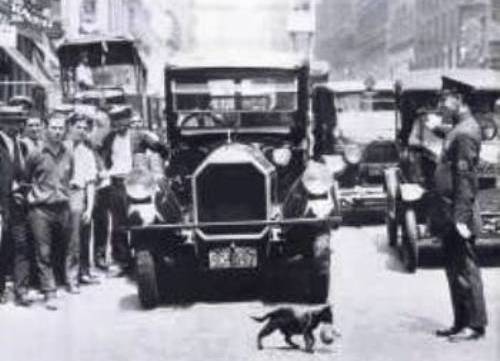 I'm taking the Hatching Cat on the road! My very first presentation will be on February 7 at the Warwick Albert Wisner Library, which was just named the Best Small Library in America 2016 by Library Journal.
Over the next year or so, I hope to bring the Hatching Cat to libraries, historical societies, and museums throughout New York State. If you know of a library or group that you think would be interested, please contact me and let me know.
We've all heard of the crazy cat lady, but what about the crazy cat man?
In the 1800s and early 1900s, when most New York City residents tossed stray cats (and dogs) into the rivers, many men–including sailors, firemen, policemen, politicians, and hoteliers – welcomed alley cats with open arms.
Peggy Gavan, author of The Hatching Cat: True and Unusual Animal Tales of Old New York, will wind the audience through the streets of Old New York and Brooklyn as she tells amazing stories of nine strapping men (9 lives) and the alley cats they adopted. Hear about:
The Brooklyn Cat That Survived the USS Maine Explosion
The Cat That Flew Around the Statue of Liberty
The NYC Post Office Feline Police Force –and 6 More Amazing Tales
Fun for cat fanciers and history fans alike! Register by calling the library at 845-986-1047 or in person at the Help Desk if you live nearby.